In my last blog post I tried to persuade you to pick more than just 2 colors for your wedding palette.  So, let's say you took my advice.  BUT, you still don't know HOW to pick those colors.  Not to fret! I got your back! … I'm sharing with you 4 guidelines to picking your perfect wedding color palette.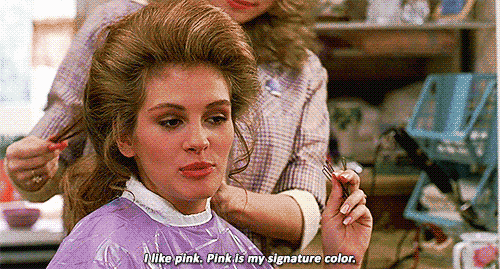 1.     Pick colors that compliment your season
If you pick colors that don't match your season, not only will you leave your guests a little confused, you'll be in for quite the discussion with your florist. 
2.     Pick colors that compliment your venue
Keep your venue in mind.  Ask yourself, "What kind of feel does my venue already have?"  Try to compliment that feel.  Especially keep your venue in mind if it has some very specific colors already in place.  For example; does your venue have green walls?  Guess what??  No matter how much money you spend on flowers and décor…you will STILL have green walls!  So, pick colors that compliment, not clash with the walls.     
3.     Pick colors that compliment YOU!
You and your fiancé are the focus of the day!  So, pick colors that compliment that focus!  This may sound weird…but stop and think about it.  If you are like me you have that one color that you know just isn't for your skin tone.  Mine is pink…. when I wear pink, I look tired and washed out to a level that no amount of makeup can fix.  I really like pink…. however, it's not something I want to have on when I'm in pictures.  ESPECIALLY, my expensive wedding photos!  (And yes, those bridesmaids' dresses ARE going to impact your skin tone, even if YOU aren't the one wearing them.)     
4.     Pick colors that compliment your desired feel
This should go without saying…but I will say it anyway, just to wrap everything up.  Your colors will guide the feel for your wedding.  Do you want happy and fun – go bright.  Do you want moody and dramatic – go deep and jewel toned.  Do you want breezy and romantic – go soft and airy pastels. Etc. Etc.
I hope this was helpful to all of you beautiful brides!  Happy wedding planning!
Please reload