1.  Height & Body Type
When I tell brides to pair their party based on height & body size I often get the "stop being superficial" vibe.  But, please hear me when I say this… I am not judging anyone on their body type!  However, reality is; people are aware of their bodies and a bad pairing can cause unnecessary insecurities for your tribe!
My husband is 5'4" and he is always concerned about being a pallbearer at funerals.  While it is a huge honor for him, he worries about the height difference and how he will practically be much help.
The same functional problems exist for weddings.  If you pair an extremely tall male with an extremely short female, they will probably find it difficult to link arms without looking silly.  Your photographer may even find it difficult to get a picture that captures both of their faces well.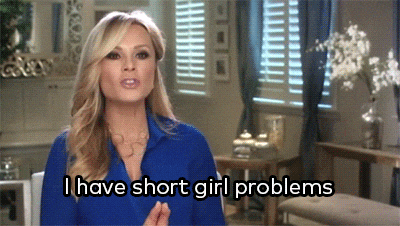 This rule goes further than functionality, however.  Let's face it, everyone has a physical trait they are self-conscious about because society tells us we should look a certain way.  We may not even know our friends are self-conscious about a certain trait.  I encourage you to consider the following guidelines just in case!
Pair a guy with a girl that is his height or shorter   

Try to avoid pairing curvy girls with very lean guys    

Try to avoid pairing extremely tall people with extremely short people
2.  Importance to the Couple
First of all, this does NOT mean ranking your friends and family from best to worst!  It also doesn't mean the person at the end of the bridal party is the least important.
This rule really only applies to the first few people in your lineup.  Especially, if you are having a difficult time deciding who should be your maid of honor/best man.  For example, you have THREE sisters, or you have TWO best friends from college.  Whomever doesn't make the cut for that "top" spot should be placed towards the front of the line as number two or three.  This way they still appear to be in a position of honor, close to the bride or groom.
3.  Personality
This one is super important, but not talked about very much!  A lot of people struggle with anxiety, or maybe they are just extremely shy.  Whatever the case, you want to be considerate of your bridal party and their personalities.  Try to pair your shy friend with someone who is friendly and will help them feel comfortable walking down the aisle.  But, try to avoid putting them with someone who is SO outgoing that they draw more attention to the pair and wind up making the shy person even more self-conscious.  This can seem like a complicated balance to achieve, but well worth the time to think about!
What it all comes down to is, be respectful of your bridal party and try to make them feel comfortable.  They have wedding day jitters just like you!  They want to make your day special; and will feel more calm and capable of doing this if they have been paired well.
Please reload